To view upcoming events, please click on this link: https://canorienttoronto.com/upcoming-events/
---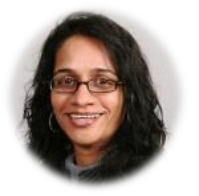 Dear Members,
Welcome to the Canorient website.
I hope this note finds you and your loved ones safe and healthy.
I am honored to be your incoming President and am excited to welcome the new class of Directors to the Board that were acclaimed on April 25th,2021 for the year 2021-22 Please feel free to familiarize yourselves with your new BOD in the Executive tab above.
I would like to take this opportunity to acknowledge the remarkable leadership provided by Antionette Rosario and last years' board. Anta and team you have left us with big shoes to fill. The previous BODs did a stellar job facing many challenges during the pandemic to keep our members engaged, and I am confident that with the support of YOU – our members, the new committee comprising of old and new directors, will meet those standards and endeavor to surpass all our goals.
In 2021, the Board's and my priorities will be to:
Increase membership – we are very keen on focusing some of our events towards our youth and getting them involved.
Maintain Sustainability – Aiming to build a platform for the association to self-sustain itself during times of hardship and
Succession Planning.
Besides these goals the board and I are thoroughly excited and energized to bring you all, an action-packed, fun filled year, even if it means carrying it out virtually during these trying times. We are all in this together and will get through this together!
Finally, my board and I would love to hear from you! We are open to any ideas, suggestions, comments, improvements, or criticisms (hopefully not too many criticisms :D).
I'm looking forward to a FUNtabulous 2021, and I am grateful for your partnership and dedication to our chapter to make it all possible!
Stay Safe, Stay Blessed!
Desiree D'Souza