To view upcoming events, please click on this link: https://canorienttoronto.com/upcoming-events/
---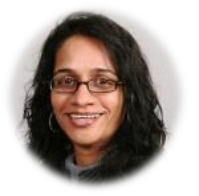 Dear Members,
Welcome to the Canorient website.
I hope this note finds you and your loved ones safe and healthy.
I am honored to be your incoming President and am excited to welcome the new class of Directors to the Board that were acclaimed on April 2, 2022 for the year 2022-23 Please feel free to familiarize yourselves with your new BOD in the Executive tab above.
This year, the Board's and my priorities will be to"
Promoting/Supporting our Youth / update
Increase Financial Reserves (for unforeseeable events/incidents)
Environmental sustainability
Besides these goals the board and I are thoroughly excited and energized to bring you all, an action-packed, fun filled year!
Finally, my board and I would love to hear from you! We are open to any ideas, suggestions, comments, improvements, or criticisms
I'm looking forward to a FUNtabulous 2022, and I am grateful for your partnership and dedication to our chapter to make it all possible!
Stay Safe, Stay Blessed!
Desiree D'Souza