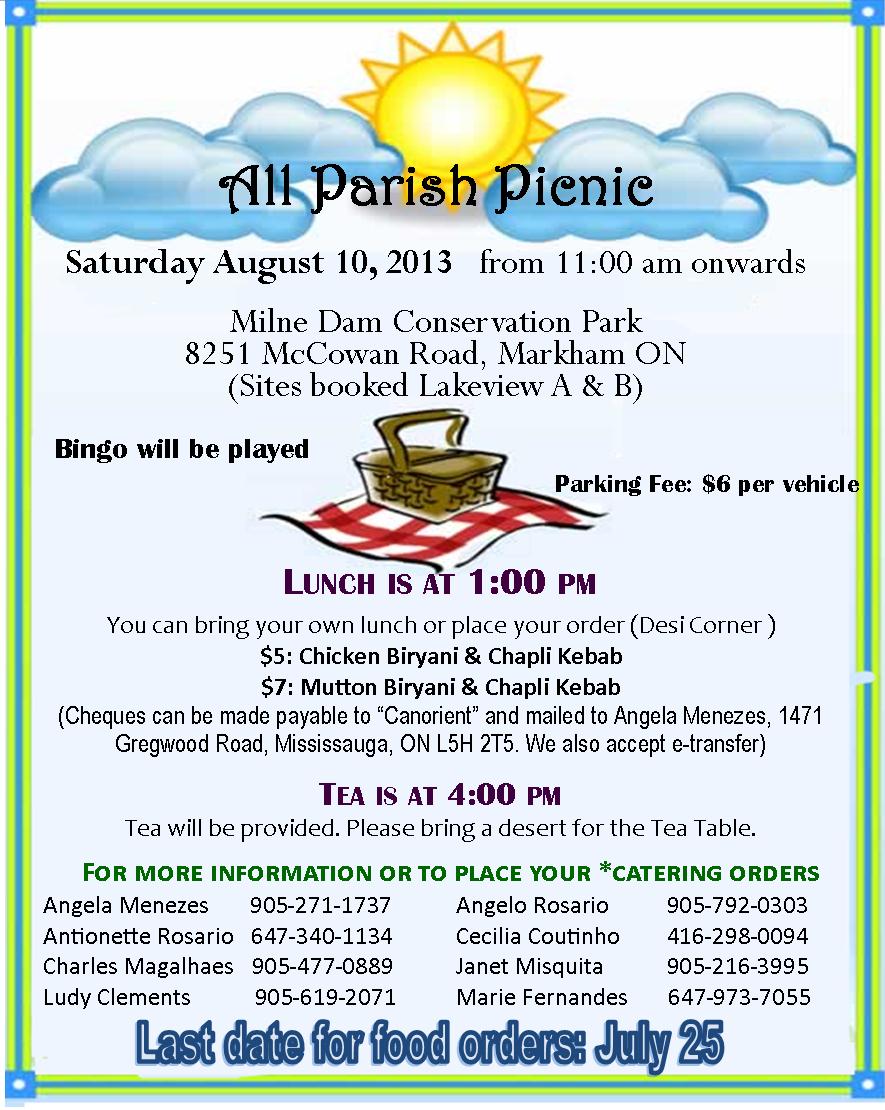 The Toronto Chapter of The Canorient Christian Association will be hosting their annual All Parish Picnic on Saturday August 10th 2013 from 11:00 am onwards.
This year's picnic will be held at beautiful Milne Dam Conservation Park (8251 McCowan Road, Markham). The sites that have booked for this event are Lakeview A & B. There will be lots of activities for adults and kids.
Lunch will be at 1:00 pm. You can either bring your own lunch or contact a committee member to place your order to have lunch catered (from Desi Corner) for you.
$5 for Chicken Biryani & Chapli Kebab.
$7 for Mutton Biryani & Chapli Kebab.
Tea will be served at 4:00 pm and will be provided, but please bring a dessert for the dessert table.
Parking is $6 per vehicle, and Milne Park Authorities do not allow propane tanks.
For more information click here or to place your lunch order please contact…

| | |
| --- | --- |
| Angela Menezes | 905-271-1737 |
| Angelo Rosario | 905-792-0303 |
| Antionette Rosario | 647-340-1134 |
| Cecilia Couthinho | 416-298-0094 |
| Charles Magalhaes | 905-477-0889 |
| Janet Misquita | 905-216-3995 |
| Ludy Clements | 905-619-2071 |
| Marie Fernandes | 647-973-7055 |